Hunter Wetlands Centre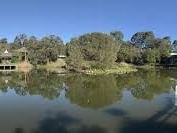 There's always lots to do and see at Hunter Wetlands Centre and it changes with the seasons.
Take a walk or ride your bike around the site; book a tour or go canoeing. Bring your camera and photograph some of our amazing wildlife. Kids can have fun at the Discovery Playground, try dipnetting and meet some of our birds and reptiles. There are also special events like School Holiday programs, Easter Fun Day and art exhibitions.
Eat at our Café, bring a picnic or use the BBQ facilities. Check out our Giftshop.
There's something for all ages and levels of fitness at the Wetlands.
 
1 Wetlands Place 2307 Shortland Australia